Region InFocus
United States
By Richard Siddle
Why "America First" no longer makes good business sense for US wine distributors
The United States might be making headlines for all the wrong reasons at the moment, and appear to be going out of its way to prevent international trade, but the reality on the street - or in this case the shop floor - is very different.
Ironically for all the "America First" declarations by President Trump when it comes to trade relations, the strength of the US dollar on global currency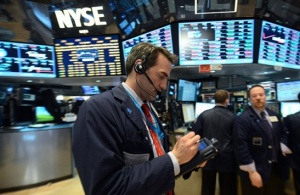 markets, the highest in 14 years in 2016, means the price for imported goods has been the cheapest in years.
It might not please the White House, but US wine and drink importers and distributors have not had a greater opportunity to promote good value, quality wines from around the world.
So much so that the latest data from the US Census Bureau shows that imports across all alcoholic beverages rose 6% to $18 billion last year, the biggest in more than two decades worth of trade data.
From a wine point of view the timing could not be better. Demand and interest in wine across all key consumer groups is rising by the year. So much so that the US is now by far the biggest wine consuming country in the world. Latest figures from the OIV show that the US is now consuming some 31m hectolitres of wine a year, up 1%, compared to France in second position with 27.2m hectolitres, a drop of 1.2%.
The latest Nielsen figures for the year-end in 2016 show another strong, healthy performance for wine in US retail stores. Total wine volumes were up 1.5% and value by an impressive 4%.
A number of wine countries around the world are seeing their US sales jump up, with the big winners, according to the Nielsen figures, being New Zealand and France, up over 14% and Portugal which grew by 12%, off an admittedly low base. Imports for rosé wine are also up to help reach an enormous increase in demand which saw the category boom by some 60% in 2016, with the average price per bottle going up by 84 cents.
If anything the worry for the US wine industry is that foreign wine sales are now out pacing those of their own wines. Which really is a first for President Trump to get its head round.
The Nielsen data for 2016 shows that sales of domestic alcoholic beverages only rose by 2% last year, the slowest in four years and well behind the 6% growth in sales of imported alcoholic drinks. It now makes good business sense for US wine distributors to be looking first at the opportunities that exist around the world, rather than simply order their next pallet of Californian wine. Take Steve Melchiskey, a wine importer in Portland, Maine. He told the Wall Street Journal this week: "We haven't had this kind of a dollar advantage in my history." So much so that he is shipping in more wine from Spain than ever before. "Things that would cost you $60 a case in California are going for $25 to $30 in Spain," he told the WSJ.
Not that the US consumer is yet to benefit from any lower prices down the wine aisle. IRI data shows that alcohol prices if anything went marginally up in 2016 as retailers say they are reluctant to base their prices purely on the strength of the dollar as it makes it harder to raise them when the dollar weakens. Hardly a consumer first strategy.
Not that they are complaining as most US drinks trends point to more demand for more premium products, across wines, beers and spirits. Sales, for example, of Irish whiskey was up 16% in 2016 and Cognac was up 17%.
It remains to be seen what the Trump administration does about imports in general as a result of the strong dollar, with talk of a potential 20% tax levy on imported goods to wipe out any preferential pricing. But for now the growing US wine market appears to be well balanced between a domestic sector that in the long run can only benefit from stronger competition from overseas wines. Not only does it offer more choice and variety to an increasingly more ambitious US wine drinker, it will help calibrate the US wine industry to make wines that suit an international palate. Vital if US wine producers are going to be true to their word and look outside their own market, and the states next door to do business in.
No doubt steps will be put in place over the next couple of years to soften the strength of the dollar and make foreign imports less attractive across the board, but it will arguably be in everyone's interest if US retailers and distributors put the quality and value of wine first, regardless of where in the world it comes from.
View Member InFocus here
Please contact the VINEX US Regional Manager for more information on the markets and to discuss how VINEX can assist you: