NXT-listed wine company sees its sales slashed by key Asian distributor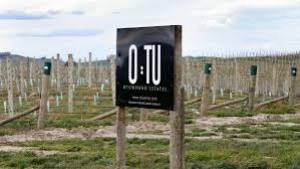 New Zealand winemaker Marlborough Wine Estates (MWE) has seen its exports hit by 10%, after being told yesterday that one of its key customers is only like to be able to buy $1.3 million of bottled wine in the year ending June 30, less than half the $3 million minimum annual commitment signed in 2015.
The NXT listed winemaker, whose brands include O:Tu and Music Bay just received the bad news that Hong Kong-based Great Esprit, which is largely owned by an associate of MWE executive chairman James Jia and distributes wine throughout Asia is slashing its order.
"MWE advises that this will adversely affect the company's key operating milestone (KOM) target of international bottled wine sales revenue by more than 10 percent," chief executive Catherine Ma said in a statement.
"MWE is currently working through the implications of GEL not meeting its minimum annual order requirements." The winemaker said the bulk of its expected revenue was based on the supply agreement and that the termination or poor performance by the distributors "could have an adverse impact on access in particular markets".
Great Esprit distributes wine in China and Hong Kong and was tasked with broadening that Asian footprint, and the deal was the basis for the bulk of MWE's forecast revenue when it listed on the NXT market last year.