Regional Manager Report: Alex Yao, China Part Two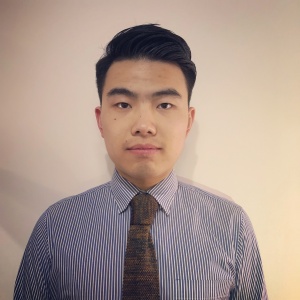 In Alex Yao's second on the ground report on what is happening in the bulk and still wine market in China he looks ahead to the 2019 harvest and reflects on what will be the likely pricing implications for buyers and which grape varieties are going to be the most in demand.

What was the overall harvest and domestic market like in 2018 in China?
2018 was still a tough year in China as the pressure from imported wine increased, meaning the domestic wine market remains niche. According to the National Bureau of Statistics, in 2017, Chinese wine production was 1.001 million kl, down by 5.3%. From January to November 2018, Chinese wine production reached 581,000 kl, a cumulative decline of 7%. In addition to the drop in production capacity, the revenue performance of domestic wine giants was not good. The increase of imported wine, combined with lower prices has had another impact on the domestic market, which already faces higher operating costs on what are mainly low-end products.
There is a real need for domestic producers to raise the quality of their wines and appeal more to the middle and premium end of the market.
That said it was still a relatively good year for most wine regions in terms of quality. The Shandong province, for example, saw the right balance between sunshine and rainfall just nice, producing good quality, fully ripe grapes, high in sugar with some varieties showing the highest sugar levels in more than a decade.
Ningxia was more affected by the spring chill and some wineries saw reduced production. This was exacerbated by freezing temperatures of -5 degrees Celsius in April 2018 and early frosts in the autumn which both combined to hit grape production. After August, Ningxia also saw a lot of rain and the colour of the grapes is not as good as in previous years and the sugar level is not very high. But overall, the acidity and sweetness are good. So far the harvest for 2019 is looking positive.
The long term trend, though, is a decline in overall domestic wine production after hitting a record high of 1.382 million kl in 2012. So 2018 was the sixth consecutive year of decline, returning to 2009 levels.
Which regions are performing the best?
The Helan Mountain production area in Ningxia is producing really high class wine such as Legacy Peak. Ningxia's annual wine production is 40,000 tons, worth 400 million yuan. The Shandong Province accounts for more than 35% of the country's total production. However, a great deal is imported from Xinjiang or comes in as bulk to be bottled and sent back out again
Which grape varieties do the best in China?
Cabernet Sauvignon is the stand out with 60,000 hectares, compared to 0.8 million hectares of Cabernet Gernischt, 0.7m ha of Merlot, 0.3m ha of Cabernet Franc, 0.3 million ha of Chardonnay and 0.2 million ha of Riesling
How is the market and demand looking like so far in 2019?
Australia is taking the lead thanks to its free trade agreement, with Chile in second place followed by France. We are also seeing more demand for OEM (private label) wine. There will be more pressure on Old World pricing because of what is happening in the New World. Overall we will see more interest and demand for premium producer brands that can offer a point of difference.
Which grape varieties will be most in demand?
Cabernet Sauvignon, Merlot and Shiraz. Cabernet is the most well-know varietal in China and both bulk and bottled wine buyers will be looking to see what they need for their markets. Merlot is also being used more both as a single varietal and in blends, especially Vin de France IGP and from Chile. When people speak about Shiraz they are really talking about Australian Shiraz.
What demands will there be on pricing for wines being imported into China?
The demand for more premium wine means that for Old World wines in first and second tier cities you are looking at €2-3 per bottle. New World producer brands will also take more share of the market.
Any other general comments about the market in China?
The free trade tariffs will continue to be good news for Australian and Chilean wines and who knows it could be for the US if a trade deal can be done. Overall we can expect to see a bigger role for brands in people's lives, pushing wine to new heights.