2018 was third hottest on record in Australia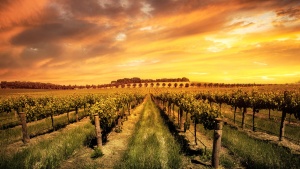 Last year was the third hottest on record in Australia, with an average temperature 1.14 degrees above the long term average, according to the Bureau of Meterology.
And across most of Australia's wine growing regions, the 2017 – 2018 season was warmer and drier according to a report by Wine Australia. However, it pointed out that a drier than average season does not automatically result in a smaller crush, adding that other factors can also affect the volume of grapes produced.
In January, the average mean temperature across all regions was 22.6 degreees, 7% above the recent long term average, and 10% higher than the historical avarege. There were only nine regions where the 2018 mean temperature was below the average, and all were in Western Australia.
Source: Wine Australia
Rainfall across the country averaged at 635mm per annum, compared to the recent average (1991 – 2017) of 699mm and the historical average (1961 – 1990) of 739 mm.
However, annual rainfall by region was more variable than the mean January temperature, with most regions experiencing below average rainfall. Twenty regions had rainfall totals above the recent average, while 10 of those were also above the earlier average.
Coonawarra, Peel and Perth Hills oustripped their recent average rainfall by more than 10%. The wettest wine region on average is Hastings River (NSW) with 1319 mm annual rainfall, followed by Tasmania's northwest coast with 1244 mm and Alpine Valleys (Vic) with 1187 mm. In general, the higher the rainfall, the cooler the mean January temperature, and the smaller the number of growing degree days.