Organic wine sales driver of growth in UK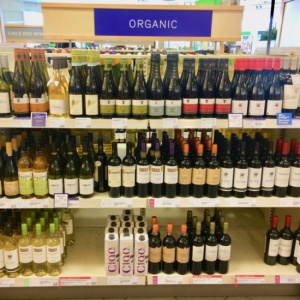 The UK's organic market is booming, with around £45m spent each week on organic products, according to the Soil Association's annual report.
In the last ten years, there has been a huge increase in demand for more ethical and environmentally friendly food and drink options and wine is no exception, with the organic wine, beer and spirit category soaring by 21% year on year, coming second only to the organic chilled foods category which enjoyed 26.8% growth over the same period.
The 2019 Organic Market Report shows that the UK organic market, which currently accounts for only 1.5% of the total food and drink sector and is worth an annual £2.3bn, is growing at 5.3% in 2018 and set to reach a value of £2.5bn by 2020.
On an international level, the UK is seventh in the world for organic sales. Whilst the key market is the US, where 83% of families buy some organic products, the market has matured so much that there is little room for growth. Germany and France are second and third respectively (at €10 billion and €8 billion respectively compared to the UK's €2.6 billion), which suggests large export opportunities for UK producers.
Clare McDermott, business development director, Soil Association Certification, said: "Organic is in the right place to capitalise on many of the consumer trends we're currently seeing across retail. We know that more shoppers are looking to purchase sustainable products to reduce their impact on the planet, and this has combined with an increasing value being placed on transparency and traceability in the food system, more local and online shopping, and increasing interest in healthy options – where organic is often seen as a signpost to healthy choice.