Italian vines hit by unseasonal frosts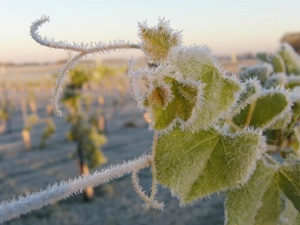 A sharp frost in northern Italy could have lasting damage on this year's vintage.
Freezing temperatures have been reported in Italy in the past couple of days, with northern Italy being the hardest hit by the unseasonal spring frost.
"Not everything is compromised, but there will definitely be a drop in production," said Federico Miotto, president of Coldiretti Padova, the Padua chapter of the Italian federation of food and wine growers.
He described the situation as a "climatic anomaly", noting that the plunging temperatures had "boiled" the shoots and leaves in vineyards in the Colli Euganei.
Spring freezes can interrupt the vines' growing cycle when the young shoots are particularly vulnerable to cold temperatures.