Maborough producers set up appellation system to protect region's wines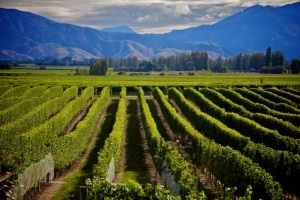 Marlborough's top wine producers have established a European stye appellation system in an attempt to "protect the integrity, authenticity and brand value of wines" produced in the region.
Appellation Marlborough Wine (AMW) is a breakthrough initiative for a non-European wine region that it claims will safeguard Marlborough's reputation via certification to be administered by the AMW's members, of whom there are currently 36, though more have registered interest.
To receive AMW certification, a wine must be made entirely from grapes grown in Marlborough and bottled in New Zealand, and be comprised of 100% of grapes grown in vineyards which are part of a recognised sustainable viticultural programme. The wine must also be made from grapes grown at an "appropriate" cropping level, to be decided every year by the AMW, which will be expressed as tonnes of grapes per net producing hectare.
If the grapes used to produce the wine do not comply with the stated cropping level then the AMW can submit the wine to a tasting panel which may permit that wine to become certfied. Random inspections and audits of certified wine will take place and the initiaitve is to be funded by members who have paid an initial fee, and then will have to pay a further levy, possibly one cent per bottle, to be administered by an independent accountant firm.
Contract bottler Wineworks Marlborough and the Cresswell Jackson NZ Wine Trust, a wine industry charity established in 2011 and funded by auctioning surplus bottles from wine competitions are also stumping up some sponsorship.