Rudea shakes up classification system, allowing new grape varietals to be used in production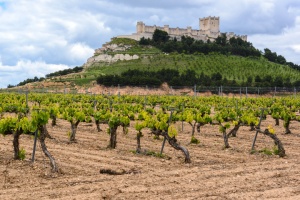 Rueda, Spain's biggest white wine producing region, has revamped its classification system resulting in new rules for premium wine and allowing the use of new grape varieties.
The region's tiered classification system, approved earlier this week, includes the creation of new designations for premium wines: Gran Vino de Rueda, Rueda Palido and Vino de Pueblo.
According to Rueda DO, the changes would provide producers with new opportunities to make wines with added value, and would provide differentiation to meet market demands.
Under the DO rules new Gran Vino de Rueda wines will be produced from vines which are at least 30 years old, and with low yields – a maximum of 6,500kg per hectare will be permitted.
Meanwhile, 85% of grapes used to make Vino de Pueblo wines will have to come from villages or municipalities labelled on the wines. The new rules recognise traditional Rueda Palido wines made from organic production and aged in oak barrels for at least three years.
Rueda wines account for about 41% of domestic white wine sales in Spain, with global exports accounting for around 15% of production in 2017. While Rueda white wines have traditionally been produced for the Spanish domestic market, the new rules come as the Rueda DO and producers are increasingly looking to diversify styles and boost the prices of their wines via exports.
To provide reassurance to consumers, the former classifications for still wines, including 'Rueda Verdejo' 'Rueda Sauvignon' and 'Rueda' have been combined into a single classification called 'Rueda' which means back labels on bottles will clearly state 'Rueda' and no longer include the grape variety.
Newly approved new grape varieties in the predominately white wine region, include Syrah, Viognier and Chardonnay. If total production and ageing time for vintage sparkling wines is at least 36 months, then the new rules allow producers to use the designation 'Gran Añada.
Rueda DO said the new grape varieties had been approved further to tests, which showed their ability to adapt to the soils and climate of the region.