United we can survive Covid-19
United we can survive Covid-19
Stay informed and work with us to unlock market opportunities for you.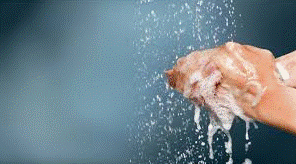 I wanted to reassure you that VINEX is operating and continuing to provide unparalleled market access, insights and updates. As a new generation 'online' platform, we're continuing to deliver industry best practice sampling, trading and market reporting across time zones, daily – operating as normal (but, from a safe distance). Importantly, you are supported by our experienced in-market team of professionals, who are independent and trustworthy, and continuing to work online.
As an industry we're fortunate that in many countries off-trade (and online) retailing of alcohol has been classified as an 'essential service' and exporters and retailers are able to remain open and trading. Indeed, as you'd be aware there was initially almost panic purchasing of wine in some countries, and reports of high demand almost everywhere in the off-trade.
This unseasonal and unexpected demand is already having an significant impact on the supply chain which if continues, providing freight equipment, haulage services and dry goods remain available, will at least provide some welcome economic news to suppliers and buyers, particularly of semi-premium and commercial quality wines with off-trade (and online) distribution, and supply requirements.
Fortunately for buyers there remains 'balanced to surplus' levels available of quality wines across all wine producing countries, coupled with very attractives pricing.
Suppliers
We can assist you, if you agree to offer a cross-section of your inventory through either the bulk or bottle exchanges, immediately targeting new buyers across multiple markets. Or, you may want to trial our locked Sub Exchange where you can keep your inventory and pricing hidden, and only target a selection of (known) buyers, in specific markets. You may also want to VINPay your existing direct (or exchange traded) sales to gain access to more liquidity; being paid 80% of your invoice within 3 days of each bulk or bottled wine dispatch (to credit approved buyers).

Buyers
Our exchange can assist you to source available quality wine volumes and brands from multiple countries, if needed. Also, through our industry best practice online eTender procurement service can objectively receive best available market pricing; and make an independent and informed purchase decision to ensure you're maximising every SKU's return. eTenders can be conducted through either the Main or Sub Exchanges, to many or a select few (known) suppliers. Also, you may want to take advantage of our VINPay wine payments service to receive extended payment terms to 150 days.
Join the digital transformation; chat with our in-market managers and let's together continue to unlock a world of trading opportunities.
Our team are available to assist you (at arm's length!) and will fulfil their obligations by working from home, being contactable on live chat, email and the phone. Also, thanks to DHL, TNT and Fedex maintaining courier operations, our efficient wine sampling process enables samples to be delivered to your front door for approval.
United we can help each other to slow down the virus spread and protect our health; and all work through this challenging period.
Denys Hornabrook | Managing Director
Take care, let's help each other and stay in good health...
Leave a Comment
One way we can all help each other is by sharing insights and market observations. If you have some thoughts that you'd like to share with us and others, please email us here