Armenian wine production soars by nearly a third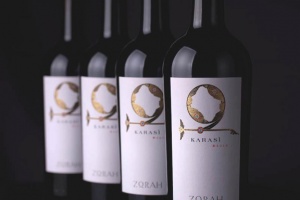 Wine production in Armenia soared by 30% last year to 5.8 million litres, according to the Union of Armenian Winemakers.
Local wineries produced at least six million bottles of wine, of which four million were grape wines.
Over the past seven years, domestic wine consumption has been on the increase, with many consumers switching from vodka to wine.
"Overall, in recent years imports of foreign wines to Armenia decreased from 500,000 to 200,000 bottles, attributed to the emergence of high quality locally made wines as well as to growing confidence in the domestic manufacturer," said the Union's head Avag Harutyunyan.
"Nevertheless, Armenia exports only two million bottles of wine per year, while the neighbouring Georgia exports up to 35 million bottles."
The problem, he said, is that Armenia does not have enough resources for the production of cheap wines in the $1 – $1.5 price bracket, which are in most demand across the Eurasian Economic Union. In addition, Armenia, unlike Georgia, is still largely regarded as a brandy rather than wine producing country.