Paul Schaafsma sets out sourcing and branded strategy for new Benchmark Drinks business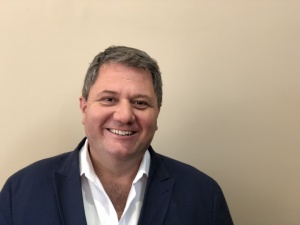 Former Accolade Wines chief executive, Paul Schaafsma, believes the strategic partnership he has signed with Australia's Pinnacle Drinks for his new brand and distribution business, Benchmark Drinks, will give him a key competitive edge in the UK wine market.
Schaafsma has set up Benchmark Drinks to provide a platform to build major wine brands, and work with customers across all on and off-trade channels to create exclusive wine labels sourced with wine from around the world.
The alliance he has signed with Pinnacle Drinks gives him potential access to its considerable contacts in the Australian and New Zealand wine markets, particularly in bulk wine.
It certainly gives him and Benchmark Drinks a key point of difference in the competitive UK market, particularly as he has also agreed bottling services with Greencroft Bottling, part of the Lanchester Group.
He told The Buyer: "They (Pinnacle Drinks) are not an owner in our business, but they are a strategic partner."
Schaafsma has set up Benchmark Drinks along with former Accolade Wines' sales, marketing and insight executives, Andy Cameron, Amy White and Ian Anderson.
It also includes Invivo Wines, the hugely successful New Zealand wine business, that has seen its sales grow from NZ$3m in 2015 to an expected NZ$13.9m in 2018/19.
Benchmark Drinks will also be launching a new three-tiered range of wines from Sir Ian Botham at the end of July.