Cava DO hires team of wine experts to advise on zoning project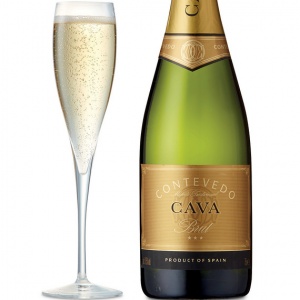 The Consejo Regulador del Cava has taken on six wine experts to help oversee the proposals for its zoning project after nine producers formally cut ties with the DO at the start of this year and set up the producer led group Corpinnat.
The regulatory council has hired Belgium-based Master of Wine Pedro Ballesteros; sommelier and wine writer Ferran Centelles; writer and MW Sarah Jane Evans; Champagne specialist Richard Juhlin; and sparkling wine specialist and author Tom Stevenson.
The team of six new consultants will analyse the DO's proposals, which aim to highlight "the quality, differentiation, origin and prestige of Cava", and offer their views on the proposals, as well as to help the DO identify the best way to communicate their goals with wine professionals and consumers.
"They [the six consultants] will contribute, with their international vision, expert analysis, and proposals, no doubt, to improve the final result of the segmentation and zoning, in front of the challenge of highlighting qualitative differentiation, origin and Cava's prestige," said Javier Pagés, president of the Cava Regulatory Council.
The segmentation and zoning project is one of three elements in the DO's strategic plan, which also includes bolstering the Cava brand and increasing its prestige.
Over half - 60% - of all Cava production is destined for the export market, and last year UK consumers alone bought around 23 million bottles of the popular Spanish sparkling wine, according to figures from the WSTA.
After rocketing sales in the 1990s, these have since flatlined, and the region has struggled with its image, which is something the proposals from the DO hopes to address.
Cava de Paraje Calificado, a single estate or vineyard category, was introduced in 2017 to help boost wine quality and the reputation of the region. Vine age as well as yields at harvest and post-pressing are specified, while the wine must be aged for a minimum of 36 months on its lees, and like Cava Gran Reserva, must be Brut sweetness level or lower.
Basic Cava must be aged for a minimum of nine months on its lees, while Cava Reserva spends 15 months on its lees, and Gran Reserva 30 months.
*The Cava DO will be launching a Cava Discovery Week in its top international markets in November in an effort to raise the profile of the Spanish fizz.
The regulatory body will host a series of marketing events in Belgium, Japan, the US and UK from 18 November to 24 November.