Chile will emerge the winner from Australia/China trade dispute, claims importer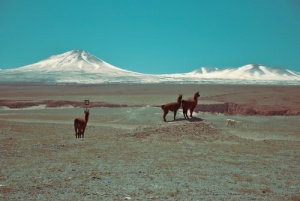 Chile is likely to be the biggest beneficiary of the escalating trade row between Australia and China according to a long time wine importer.
Ian Ford, president of Shanghai-based Nimbility, Chile, currently the second most popular country of origin in China, will "without a doubt" emerge triumphant from the ongoing row over imports, adding that there is already "significant" awareness of the country. In addition, he claimed in an interview with Forbes that those Chinese importers currently dealing in Australian wine are going to want to replace it with an alternative New World country. And Chile fits the bill perfectly as unlike South Africa and Argentina it already benefits from a free trade agreement with China.
But what about the opportunities for traditional European wine producing countries? Ford dismisses France's chances, saying they were "not very good at managing their brands. They did a lot of opportunistic trading. They were pushing a lot of low quality wines into the market that ended up getting sold at high prices and I think the trade and consumers got a little fatigued."
He added that a turning point was reached about a decade ago when China's thirst for fine French wines was "almost insatiable", driving up prices for the rest of the globe. "When the China market realised they were constantly jacking the price up for China they got fed up with it," said Ford. "That was the turning point in my mind in the sort of downturn in demand for French wines."
While no ban has actually been imposed by the Chinese government, all Australian importers have "effectively stopped shipping wines to China", according to Ford. "For the Australian wine industry it's an unprecedented challenge. It's the biggest market, it's a huge driver of the Australian wine industry, and we don't know how long it's going to last."
Photography by Alex Wolo