Australian exporters could benefit from diversifying into other markets, and being less reliant on China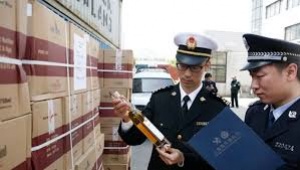 Australian wine exporters being forced to seek out alternative markets for their products in the wake of the ongoing trade row with China could benefit in the long term, according to an economics expert.
He Ling-Shi, an associate professor of economics at Monash University claims that while the ongoing dispute with China could make Australia's Covid-related recession deeper in the near future, long term diversifying into other markets could ultimately prove to be beneficial for Australia.
"Australia actually should diversify its business partners… in the long run such kind of diversification could make Australia's economy more resistant to any sort of international political or economic uncertainty," said Dr Shi. However, diversifying into new markets is no easy matter, and while some goods could be sold in different markets relatively easily, others would have a harder time shifting towards countries other than China.
"Australia can export wine to different regions, different economies like Taiwan and Japan, but if you think about iron ore, that'd be big trouble," Dr Shi told ABC News. Others, however, believe that such hopes of finding alternative markets may be "a bit misplaced". According to James Laurenceson, director of Australia-China Relations at the University of Technology, Sydney, while China's GDP is expected to grow by 1.9%, the US is declining by 4.3%, the Euro back by 8.3%, and India – "the great hope of replacing China" reversing by over 10%.
And while the row with China peaked this year, Dr Laurenceson said that Australia still shipped more exports to China as a proportion of the total than ever before with 40.5% of goods destined for China in the first nine months of the year, up from 38% last year.
"It's not just about finding someone who likes Australian wine in Vietnam, you've got to build brand awareness, you've got to build distribution networks and so on." He added that exporters would also need to factor in a drop in profits if they decided to venture into different overseas markets.
And while the potential for China to use coercive measures against Australia was "absolutely a real risk", Laurenceson said that alternative markets were not necessarily a risk free move. "When you're going into alternative markets there's other types of risks that you've got to deal with, for example Vietnam – guess what, that's an authoritarian one party Communist state as well."
He went on to say that Australian businesses should develop more sophisticated risk mitigation strategies, rather than "simply selling less to China'.
China is by a long stretch Australia's largest export market and two-way trading partner according to the Department of Foreign Affairs and Trade. It was the destination for almost a third (32.6%) of Australia's exported goods in the 2018 – 2019 financial year, amounting to $132.7bn in exports, with Japan the second largest market accounting for 13% share worth $59.1bn.
Australia's other top markets during the period were South Korea, the US, India, New Zealand, Singapore, Taiwan, the UK and Malaysia which each accounted for between 2.5% and 5.9% of Australia's total exports.
Meanwhile, China is washing its hands of all responsibility for the escalating trade row laying the blame firmly with Australia. Chinese foreign ministry spokesman Zhao Lijian said on Tuesday that some in Australia "tend to regard China's development as a threat" and that this was the "root cause" of the simmering tensions between the two nations.
"The serious difficulties facing China-Australia relations are nothing China wishes to see and the responsibility for causing this situation doesn't lie with China at all," he added.