UK's bulk wine imports leap during 2020, with US the top supplier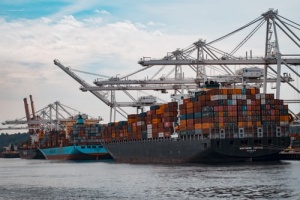 Bulk wine imports to the UK surged during 2020 with most of the growth occurring in the second half of the year, making the country the second largest bulk wine importing country after Germany
The UK saw its imports of bulk wine jump by 11.5% in volume terms in the 11 months to November 2020 compared to the same period in 2019, an increase of 53.4m litres, while in value terms, sales were up by 15.5%, an additional £75m (Bulk Wine Club).
However, this increase did not offset the declines recorded in other wine categories, with sparkling wine sales down by £111m, bottled wines down by £47m and to a lesser degree, bag in box wines which took a £400,000 hit to its value.
Not only did bulk wine sales to the UK increase, but the average price was also on the rise, up by 3.8% to £1.04 per litre, compared favourably to sparkling wine which saw its price drop by 9.6% to £4.31 per litre, and bottled wine down by 2.7% to £3 per litre.
The top six countries supplying the UK with wine in bulk account for 92% of the total volumes shipped to the UK in the 11 months to November 2020, and are led by the US, the leading seller to the UK, which saw an increase of 10.9% in shipments; Chile (+17.4%); South Africa (+3.1%); New Zealand (+23.4%); and Argentina which posted a staggering 94% increase in wine exports to the UK.
As for European suppliers, Italy is now the top provider of bulk wine to the UK, with exports up by 16.3%, leapfrogging Spain, which saw an increase of 6.4%. Both Italy and Spain accounted for approximately 15m litres in volume terms, while other notable countries shipping to the UK include France, the UK's second biggest supplier, whose UK-bound exports inched up by 2.2%.
Hungary, meanwhile, saw its exports surge by 86% while Moldova posted an impressive 23.6% increase in shipments. Germany was one country which saw its sales of bulk wine to the UK plummet, down by over half (52%) over the period. In value terms, Italy remains the top European seller into the UK with sales down by 0.3%, although it is on the brink of being outstripped by France, whose turnover spiralled by 65% since its average price increased by over 60%, hitting £2.94 per litre.