Chance to invest in VINEX for new VINPay digitised payments service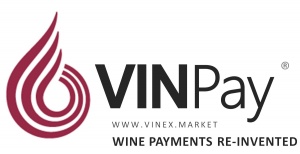 VINEX, the online global trading platform for bulk and bottled wine, is giving anyone in the wine industry the opportunity to invest and own shares in its company.
Investor funds will be used to promote its new VINPay service that enables wineries to receive prepayment of their invoices, freeing up cash flow across the supply chain as part of its commitment to introducing industry-first digital solutions.
This month, VINEX started a £200,000 crowdfunding share offer through CrowdCube UK that allows personal investors to buy VINEX shares from as little as £10, receiving full voting rights and trading updates in return. The VINPay service effectively acts as the financial facilitator to both sides of any wine trade. It guarantees wineries are paid, and advances 80% of invoices within three days of wine being shipped, rather than having to wait for 60, 90 or more days for payment. The buyer can also engage VINPay to extend their invoice payments up to 150 days.
Through VINPay, VINEX is helping the global industry increase its capital liquidity, providing more options for wineries to take better advantage of the growing wholesale wine market, which is set to top US$381bn in 2021 with an AGR of 8.51% (CAGR 2021-2025).
"With these uncertain and challenging economic times, wineries understandably are not wanting to carry the risk of their buyer not paying, and so this is an opportunity to provide that assurance and to improve their cash flow; and at the same time provide an opportunity to buyer to preserve their cash flow," said Denys Hornabrook, co-founder and managing director of VINEX. "VINPay is growing because its providing increased liquidity at a time when it's most needed.
"Producers can choose to VINPay all or some of their invoices and receive an 80% advanced payment within 3 days of dispatch, and be guaranteed payment. The balance is paid by VINPay on the invoice due date (usually being either 60 or 90 days)."
The £200,000 crowdfunding share offer is already 65% subscribed, raising funds to expand VINPay further. The share offer closes June 16, Full details of how to apply available here