Cava DO limits production in an attempt to rebalance market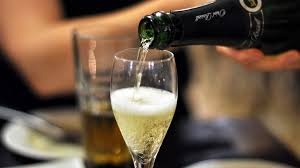 Cava's regulatory body has limited production levels for the second consecutive year, in an attempt to being some equilibrium to the market.
The aim is to try and correct the surplus of wine caused by the Covid-19 pandemic and the excess scale of planting in the DO, according to the council's president Javier Pagés.
Growers are only permitted by the Regulatory Council of the Cava DO to harvest 11,000 kilos of grapes per hectare throughout the region, 1000 kilos more than last year's limit. The decision was arrived at by a majority of the 12 members who comprise the council, with Pagés adding that the factors required to restore the 12,000 kilos per hectare limit were not yet apparent.
Pagés also appealed to industry stakeholders to achieve a "self-regulated market", highlighting the goal of restoring prices paid for grapes. The Council said Pagés wanted to "expressly defend the winegrowers", and was convinced that fair production prices had to be paid to ensure the sustainability of the sector.
"The entire value chain of the DO, and every public authority, must act responsibly to guarantee its orderly and sustainable growth", said Pagés.
Cava ships over 70% of its production overseas, and claims to be the biggest Spanish DO exporter. The region has over 6,800 winegrowers farming over 38,000 hectares of vineyards, with its 370 wineries sold in in more than 100 countries.
Earlier this year Cava DO unveiled its latest marketing campaign, which aims to boost the "quality perception" of the sparkling wine.